LinkedIn Insights - August 2021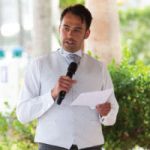 Andrew Punton | 25-Aug-2021
Interesting take on the future of electronic braking systems from ZF Group, which predicts by-wire braking on the horizon! 
 
Read my blog on my correct belt tension will be vital in many by-wire systems: Article: Don't forget your belt

#BrakeByWire #Automotive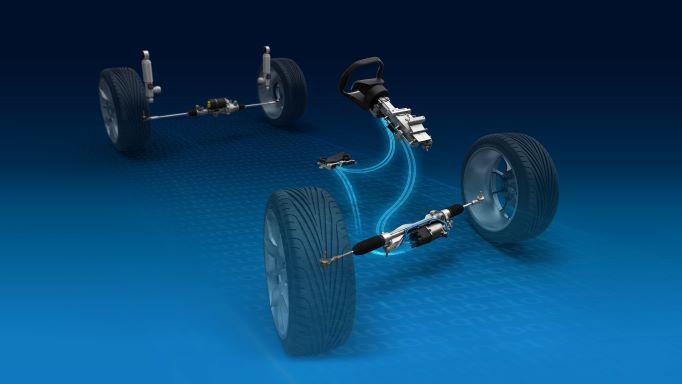 Whether you're manufacturing #automotive, #agriculture or even #marine engines, the Clavis FourierBMS can help you achieve perfect belt tension.

Used in numerous industries, this closed loop system offers reliability and accuracy for Quality Assurance and assembly.

Learn more about the FourierBMS: admin@clavis.co.uk

#engineering #qualityassurance #manufacturing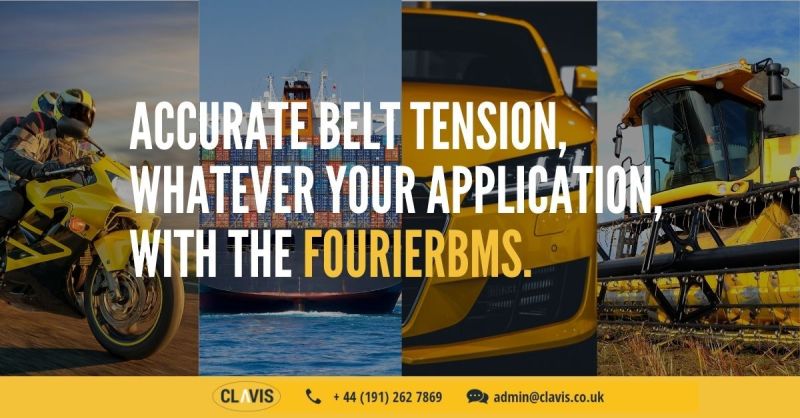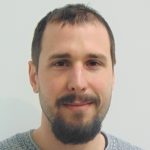 Pavlos Sgardelis | 25-Aug-2021
Why is Clavis' Gusto POPP Clamp Release Tool used by the likes of Ford and Toyota in there #automotive production facilities around the world?
 
See for yourself, in this video. YouTube: Gusto Titanium
 
The Gusto tool offers reliability and traceability when closing POPP clamps, the vital attachments for hoses and spigots in vehicle systems.
 
There's nothing else quite like it on the market!
#innovation #engineering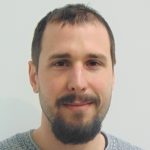 Pavlos Sgardelis | 25-Aug-2021
Here's a great video explaining the opportunities presented by steer-by-wire! 
 
Belt tension is more important than ever when it comes to optimising certain steer-by-wire systems, translating each tiny movement of the steering wheel to the steering unit. 
 
#SteerByWire #Automotive #Engineering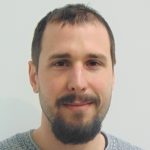 Pavlos Sgardelis | 23-Aug-2021
What steps need to be taken to help the UK #automotive industry recover? 🤔 
 
It's a turbulent time for the industry, as this report explains.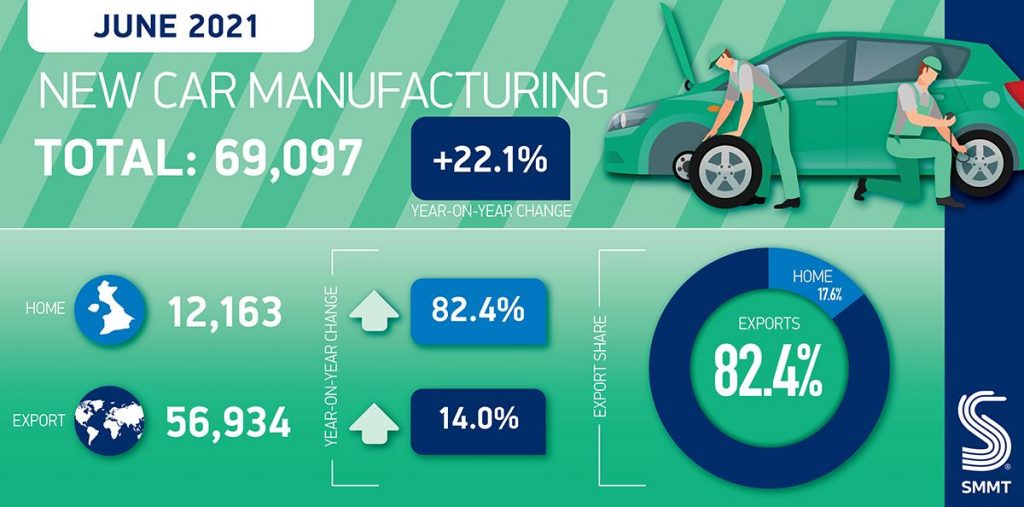 Hoses and spigots connect many essential automotive systems — but each connection point is a risk of failure.

Pre-opened pre-positioned (POPP) clamps are the industry standard. But, should one be missed or not fully-closed, then component failure could happen, or the vehicle might even stop running completely.

Read this blog to learn how our Gusto tool can solve the above, while minimising human error.

Article: Know your clamps

#automotive #innovation #engineering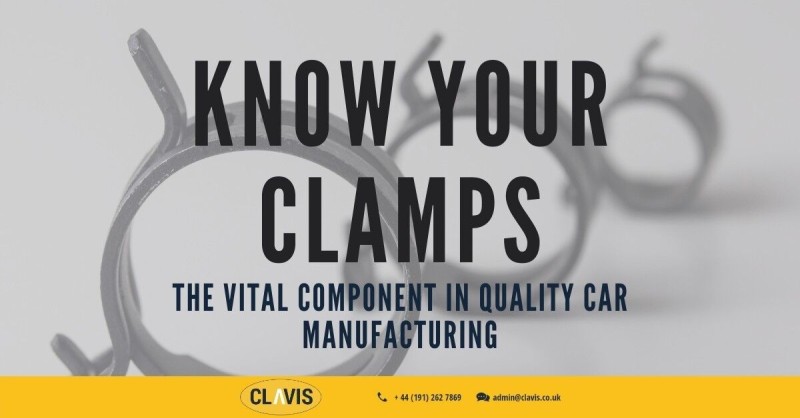 Got 99 problems? Let us solve one.

At Clavis, we pride ourselves on our ability to design innovative, bespoke solutions for your desired application.

From brake setting equipment to sensor heads to measure hard-to-reach belts, simply provide us with the necessary information and we'll create custom equipment tailored to your needs.

To book a consultation, get in touch with us: Webpage: clavis.co.uk/contact/

#OEM #BangOnBeltTension #automotive #manufacturing #engineering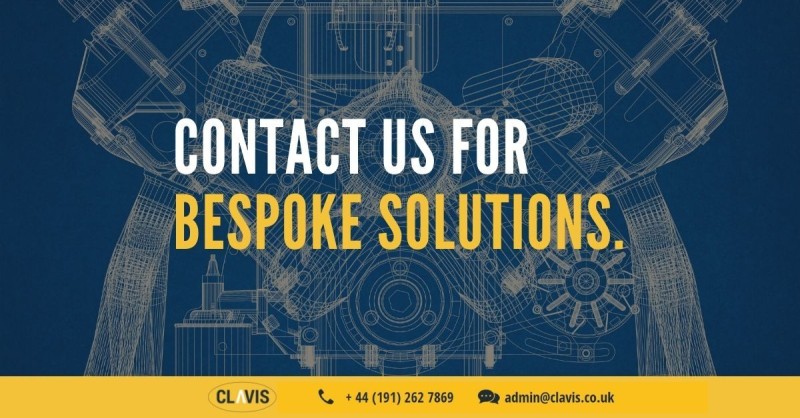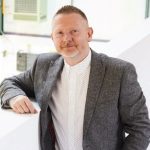 Mark Errington | 19-Aug-2021
Wired error-proofing is so old hat! 😀 
 
Instead, full traceability is the way forward. That's why our Gusto POPP Clamp Release Tool is equipped with #wireless data transmission. 
 
No only can our #automotive customers remove or fix clamps that connect the vehicle's vital systems in less than 0.3 seconds, the performance is also fully-traceable in their #industry40 systems. 
 
What to ask about a free trial of this powerful, handheld device? Message me today or email admin@clavis.co.uk  
 
#automotive #engineering #manufacturing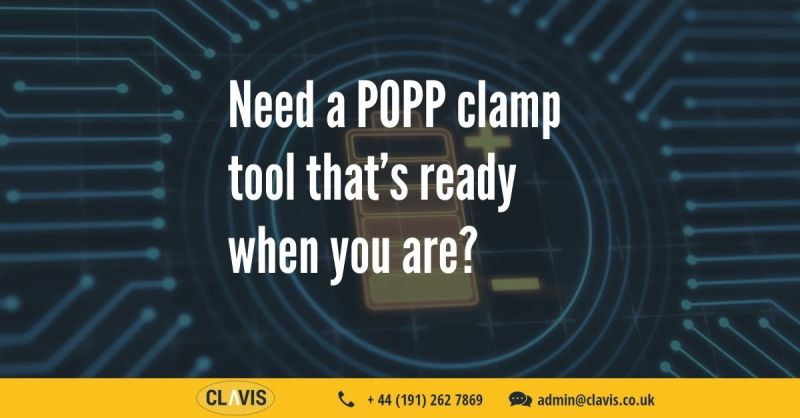 Is downtime getting you down…?

Incorrect belt tension is one of the biggest causes of drive belt failures.

Whether there's too much tension or too little, improper tension can cause slippages, stress, excess heat and premature wear — ultimately resulting in complete failure and unplanned downtime.

How can you solve this? Read this article from our managing director, @AndrewPunton, to find out more. Or, email us at admin@clavis.co.uk to discuss achieving better tension in your industrial belts.

Article: Belt Up

#BangOnBeltTension #manufacturing #engineering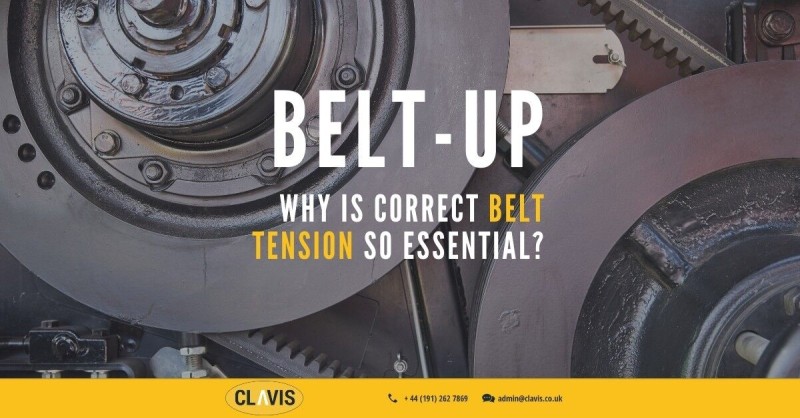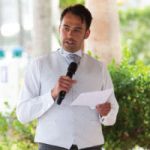 Andrew Punton | 16-Aug-2021
Is this the world's fastest motorcycle?
 
The hybrid bike is built around a huge duct, or hole, that runs its entire length.
 
It makes saving the planet with a new aerodynamic concept look easy! 🤯
 
#Hybrid #Motorcycles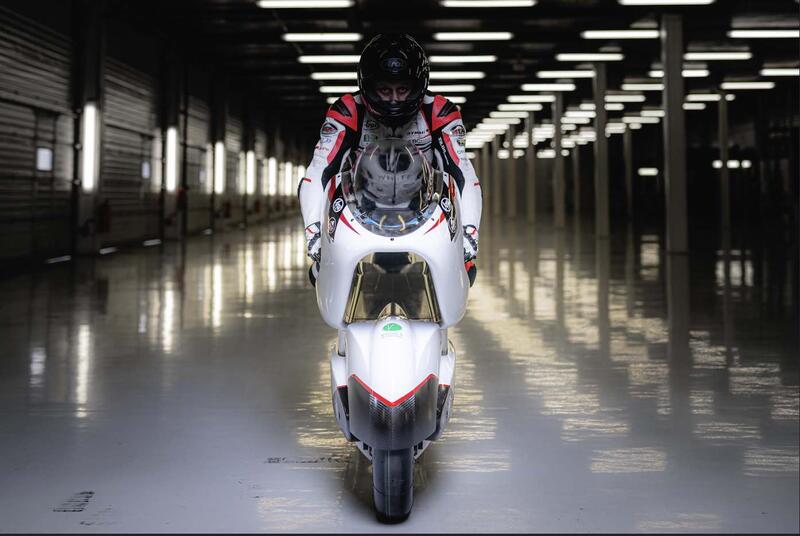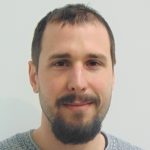 Pavlos Sgardelis | 16-Aug-2021
No one likes experiencing stress. That includes on industrial belts, bearings and shafts.
 
In those cases, improper belt tension may be the culprit causing belt wear, machine failures and all sorts of problems.
 
The solution to this stress? Correct belt tension, using one of Clavis' accurate belt tension meters that are able to measure frequency as low as 4 Hertz!
 
See more in this video.

#BangOnBeltTension #engineering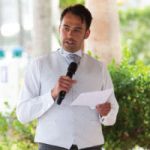 Andrew Punton | 13-Aug-2021
Go big or go home — or so the saying goes! 
Properly belt tension shouldn't be limited to smaller belts, like those you'd find in automobiles or 3D printers. 
Belt failures and their consequences, like unplanned downtime, must also be avoided in larger machines. 
But how can you achieve this? Read my colleague Mark Errington's article on the topic, here: Article: Go Large!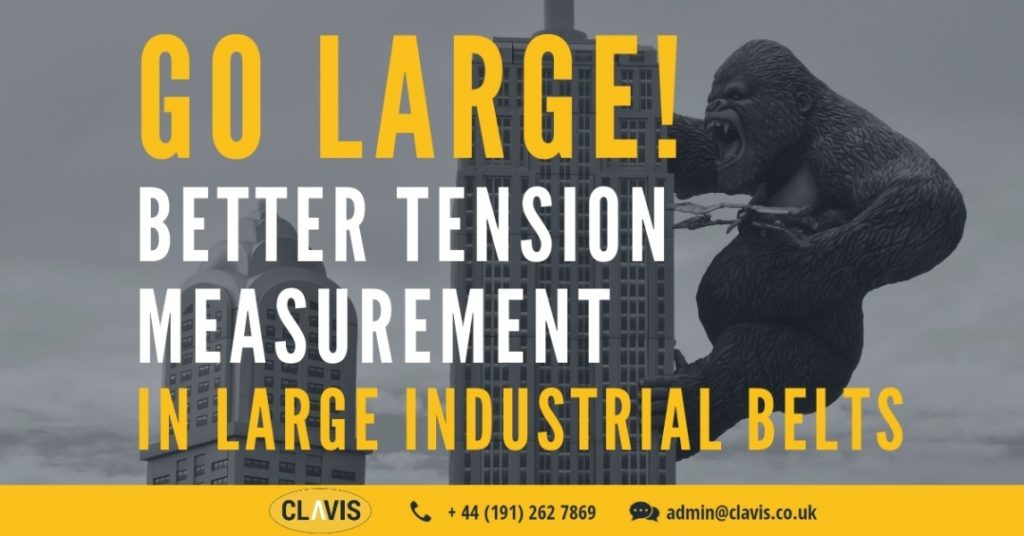 Looking for belt tension measurement with no room for user error?
The Clavis FourierBMS is a closed-loop system that can measure, monitor and control belt tension without manual intervention.
Plus, we offer a range of controllers integrated with PLCs from Siemens, Allen-Bradley, and Mitsubishi.
Watch this video to learn more: YouTube: FourierBMS – Belt Measurement Systems
#BangOnBeltTension #automotive #engineering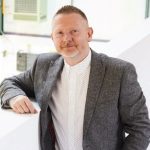 Mark Errington | 12-Aug-2021
Gone are the times when an engineer's shaky hands affect accuracy, while measuring tension in industrial belts!
Clavis has developed a series of belt tension systems that can be robot mounted. Ideal for systems integrators that need to position their belt meter securely and accurately.
Do you want to know more about how #robots can support your belt readings? Then read Andrew Punton's blog about it, here: Article: Automated Belt Tightening

#automation #industry40

Optimal belt tension makes engines work:

⚙ Harder
⚙ Better
⚙ Faster
⚙ Stronger

Paraphrasing Daft Punk aside, to maximise vehicle performance, consider investing in belt measurement equipment — like our handheld belt meters or FourierBMS closed loop system.

Get in touch with us for a free consultation, or check out our product range here: Webpage: clavis.co.uk/products/

#engineering #automotive #BangOnBeltTension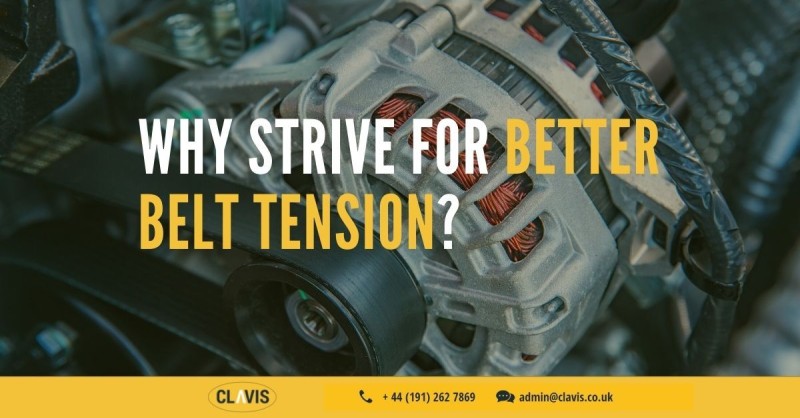 "The horse is here to stay but the automobile is a novelty — a fad."

So said the president of Michigan Savings Bank in 1903!

Sometimes the best innovations are the ones no one thought would take off — and the same was true for electric power assisted steering (EPAS).

Read this blog by @AndrewPunton, managing director of Clavis, to find out proper belt measurement is vital for today's EPAS systems.

Article: You've got the power

#automotive #engineering #manufacturing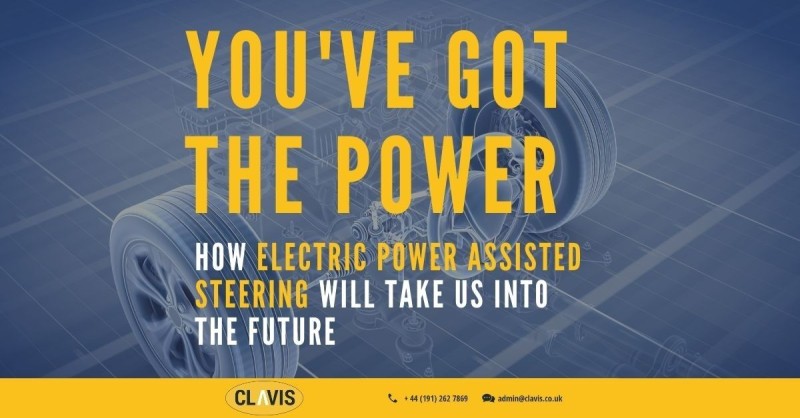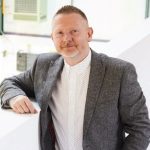 Mark Errington | 6-Aug-2021
#Agricultureequipment breakdowns are an expensive proposition that, unfortunately, is not always budgeted for. It puts greater responsibility on agricultural equipment OEMs to deliver machinery that lasts.
 
Read my latest blog, where I explain why proper belt tension is crucial for preventing equipment failures and helping manufacturers embrace Agriculture 4.0.
 
#Industry40 #Engineering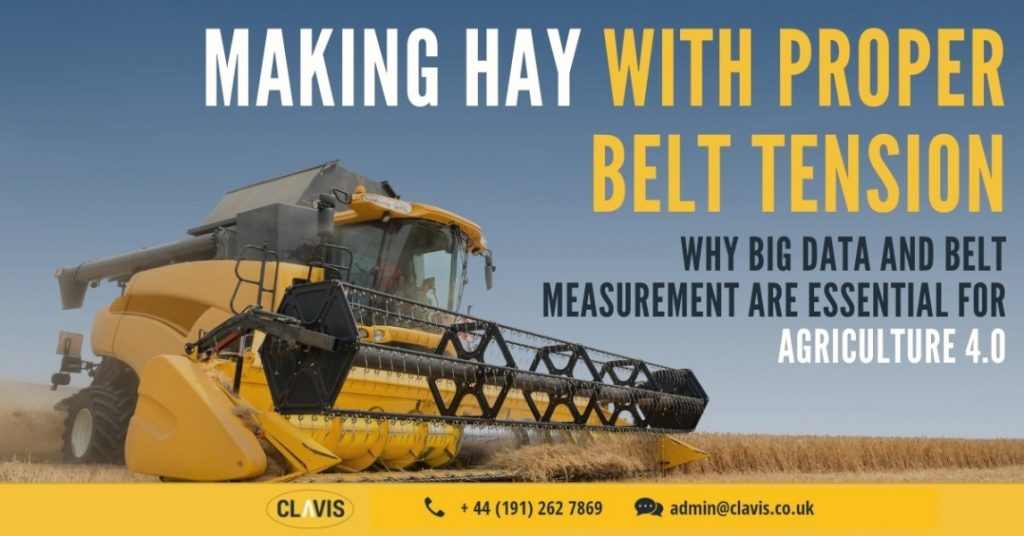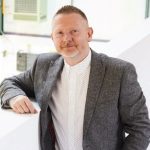 Mark Errington | 6-Aug-2021
Clavis is the industry leader in belt tension measurement. That includes for the #agriculture industry, where worn belts are one of the greatest causes of equipment breakdowns?  
 
Our belt measurement expertise can be applied to tractors, harvesters, cultivators, front and backend loaders — and much more.
 
If you're an #agriculturalengineer involved in quality control, then contact myself or the Clavis team for a consultation: Webpage: clavis.co.uk/contact/
 
#BangOnBeltTension #engineering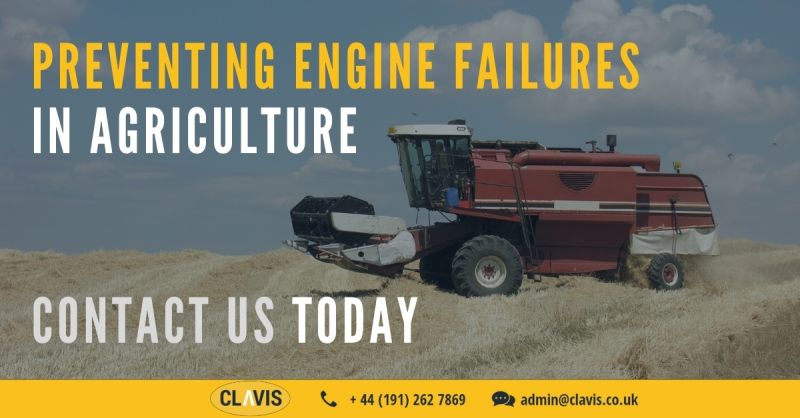 Will #steerbywire become the norm for automotive steering systems in the next few years?

Once associated with future forward EVs, we're seeing a greater and greater uptake of steer-by-wire systems.

Whether you're installing steer-by-wire or electric power assisted steering (EPAS), correct belt tension is essential for optimised steering sensitivity.

Learn more in this video. YouTube: The future is Steer-by-wire

#automotive #engineering #epas